Author: CYRUS OMBATI 
AfricaPress-Kenya: President Uhuru Kenyatta spent part of Wednesday night inspecting projects in the city in a move that surprised many.
President Uhuru who was accompanied by Nairobi Metropolitan Service officials led by Director General Maj Gen Mohamed Badi first visited Globe Roundabout and later went into the Michuki Memorial Park in Ngara before driving away.
At the park, witnesses told Standard Digital that the president inspected the ongoing rehabilitation exercise of the footpaths and asked questions before leaving.The government has dismissed a group that claimed ownership of the park.
He then drove around the city and snaked into Mukuru slums where he spent almost an hour to inspect roads that are under construction.A witness said the Head of State and his team went to the Reuben Centre and inspected an ongoing maternity ward before leaving.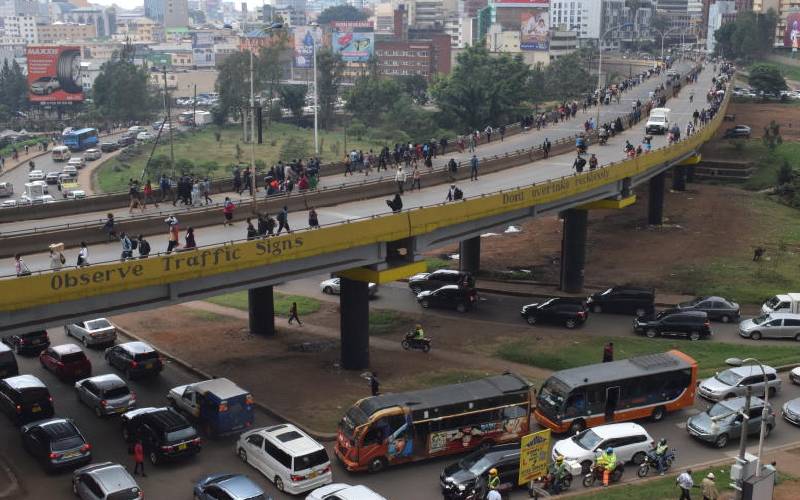 He reportedly interacted with some patients who were present and encouraged them to stay safe in the era of Covid-19 pandemic."The President was happy and moved freely but we were warned against taking any pictures," said a witness.President Uhuru has of late been traversing the city to inspect ongoing development projects.
Two weeks ago, the president in the company of ODM leader Raila Odinga inspected ongoing rehabilitation exercise of roads in the CBD.The motorcade later visited Eastleigh and Juja Road.
Uhuru Gardens visit
Early this month, Uhuru made a surprise visit to Uhuru Gardens along Langata Road, Nairobi which led to its immediate closure.The President who arrived in an unmarked car drove into the Gardens on a Sunday afternoon and inspected it before he was seen making calls.
This came amid reports the Memorial Park had been handed over to the Kenya Defence Forces for refurbishment and further use.It was being managed by the Museums of Kenya which is under the Ministry of Sports.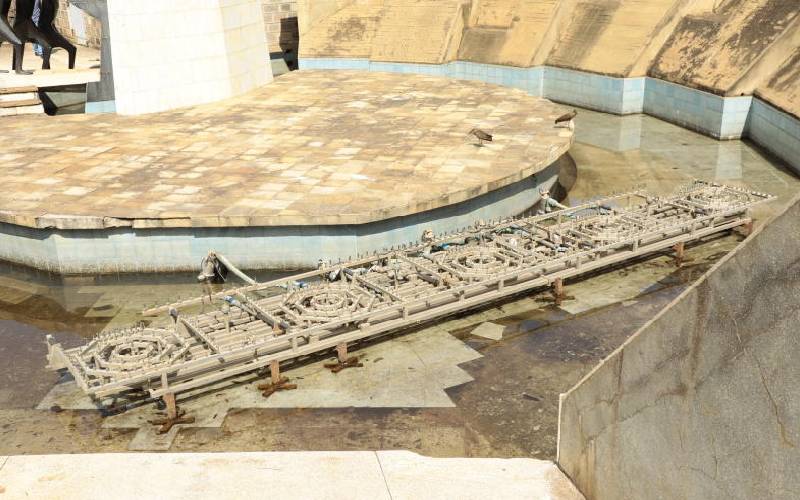 Tenants who have been operating from the park were given a day to move out their belongings.After the President arrived and left, a team of military officers arrived and started to fence it that night.Those within the park said they overheard the President question a caller who they believe was a senior military officer on what they had done since the park was handed over to them.
"President Uhuru was surprised to find dozens of cars parked here with some of the occupants indulging in drinks and miraa. He walked around unnoticed before leaving," said a witness who asked not to be named.
The President had earlier on also visited Nyayo Stadium to check progress of its refurbishment. He was accompanied by his "grassroots" friends when he arrived in the unmarked car.
He took pictures with some of those present.Uhuru Gardens officially declared a National Monument in 1966 because of their historical importance.It is Kenya's birthplace as this is where the first Kenyan flag was first raised and thus marking the very first year of independence on the December 12, 1963.Within the garden are two monuments commemorating Kenya's independence, and a Mugumo (fig) tree.
Officials said the developments were part of future plans to improve the park to have a wider variety of leisure activities for all.The Mashujaa/ heroes Corner will also be adjacent to this beautiful park which will act as a reminder to celebrate Kenyan heroes.